Harbour Sixty is a primer restaurant located in downtown Toronto, which the Taylor Hannah team completed their second renovation in 2018. The traffic of a restaurant provided us with the opportunity to rethink our original work, and even though it is difficult to change something timeless, looking ahead to create a new feeling in the restaurant pushed our creativity. The 7,500 square foot space was updated and modernized over the span of six weeks space adding new details, recovering furniture, creating custom lighting, and purchasing new art. Transitioning the space from traditional to luxurious was accomplished by adding a second layer to the exceptional foundation already created. Repetition was the main concept which was captured throughout the various spaces in the restaurant presenting itself in the furniture, walls, art, and flooring. The restaurant has four distinct spaces: the bar area, formal dining room, private dining room, and outdoor patio so creating a flow between the different atmospheres was supported by carrying the theme of repetition, deep blue, grey, white and black as a colour scheme throughout.
Situated in a historic Beaux Arts building the history influence the design process significantly as the structure itself pushed framing, vertical and horizontal accents, and interesting mouldings to be highlighted in the interior. While the creative vision was clear, there was an additional time pressure to complete the job as quickly as possible to minimize closure time, since it is a restaurant. In order to complete the job to the highest quality it required careful planning, well throughout schedule, and excellent communication between the trades, manufactures, suppliers and our own designers, and interior architects.
Project
Harbour 60 Restaurant, Toronto
Client
Restaurant, Commercial
Work
Interior Architecture, Interior Design, Furniture Design, Lighting Design, Art Selection, Building & Project Management.
BAR AREA DESIGN RENDERING
PRIVATE DINING AREA RENDERING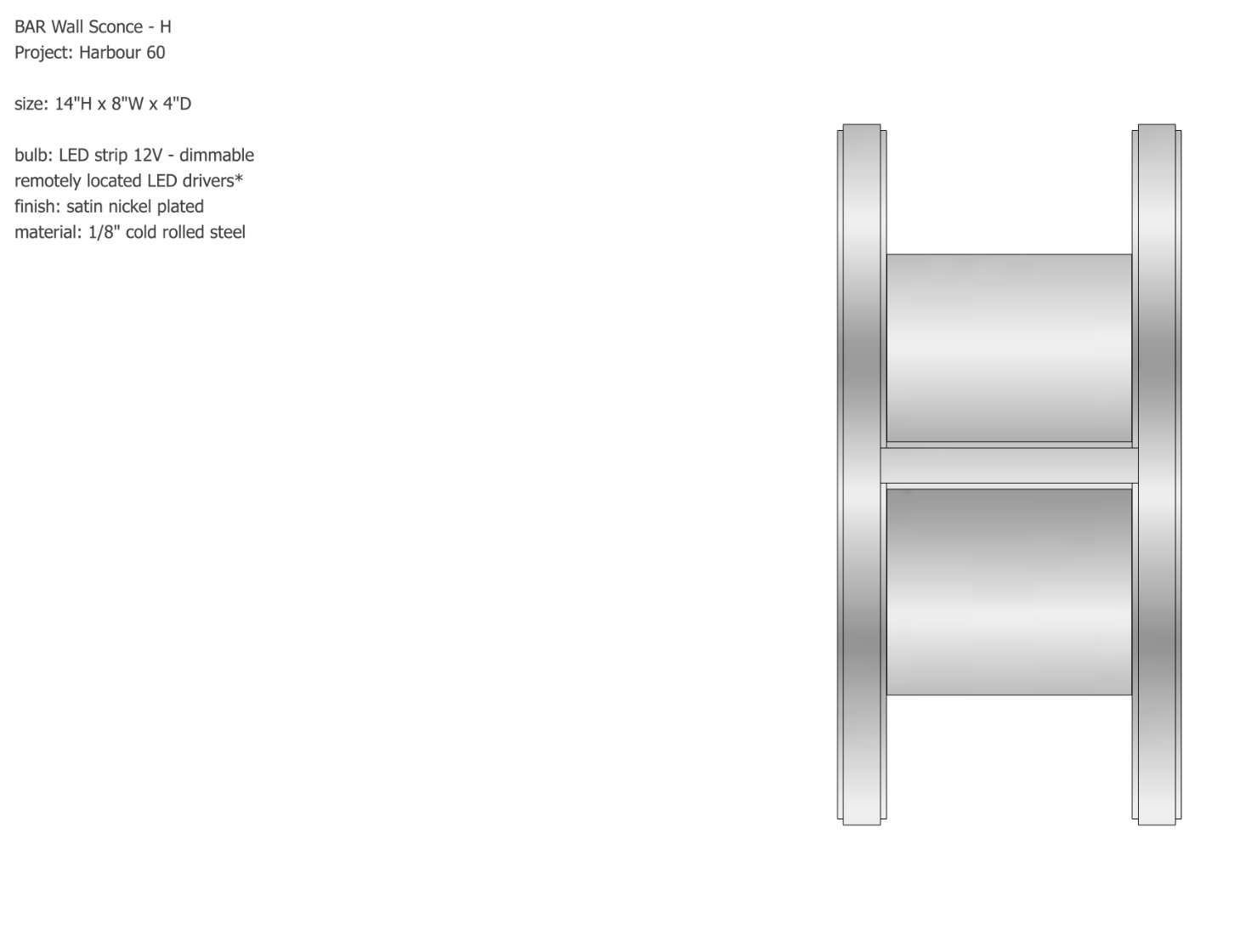 Custom "H" Wall Sconce Design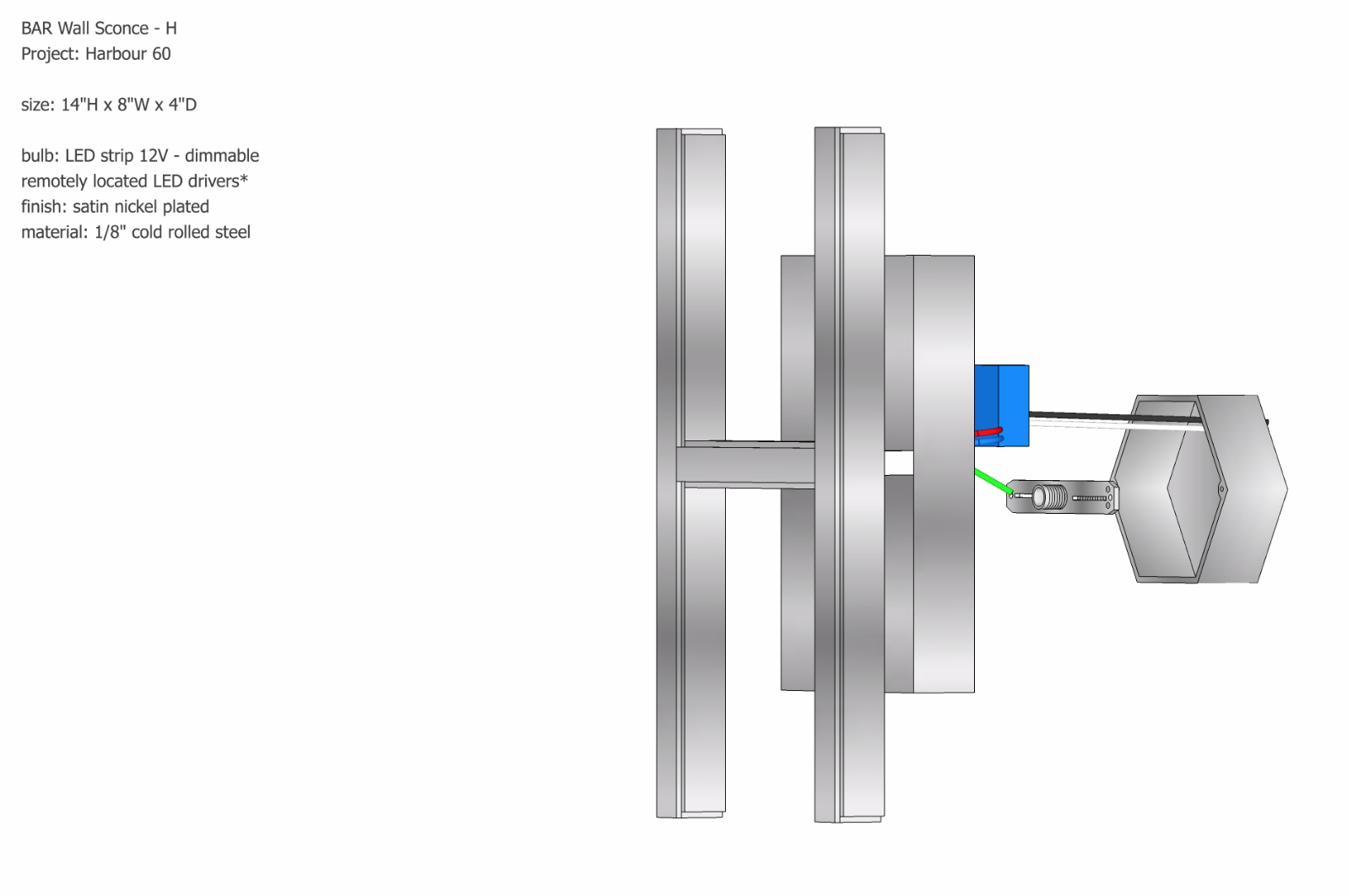 Custom "H" Wall Sconce – Side View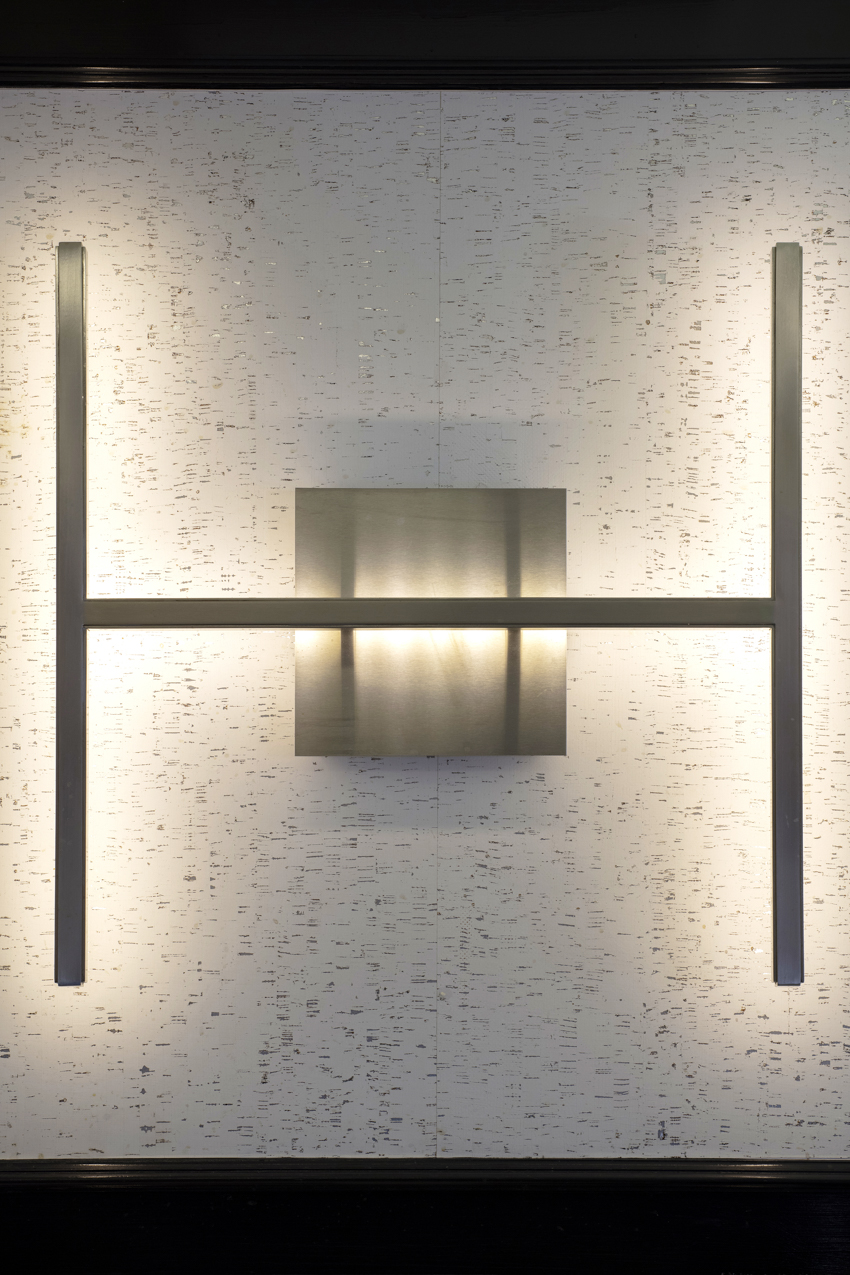 Final Result – Actual Lighting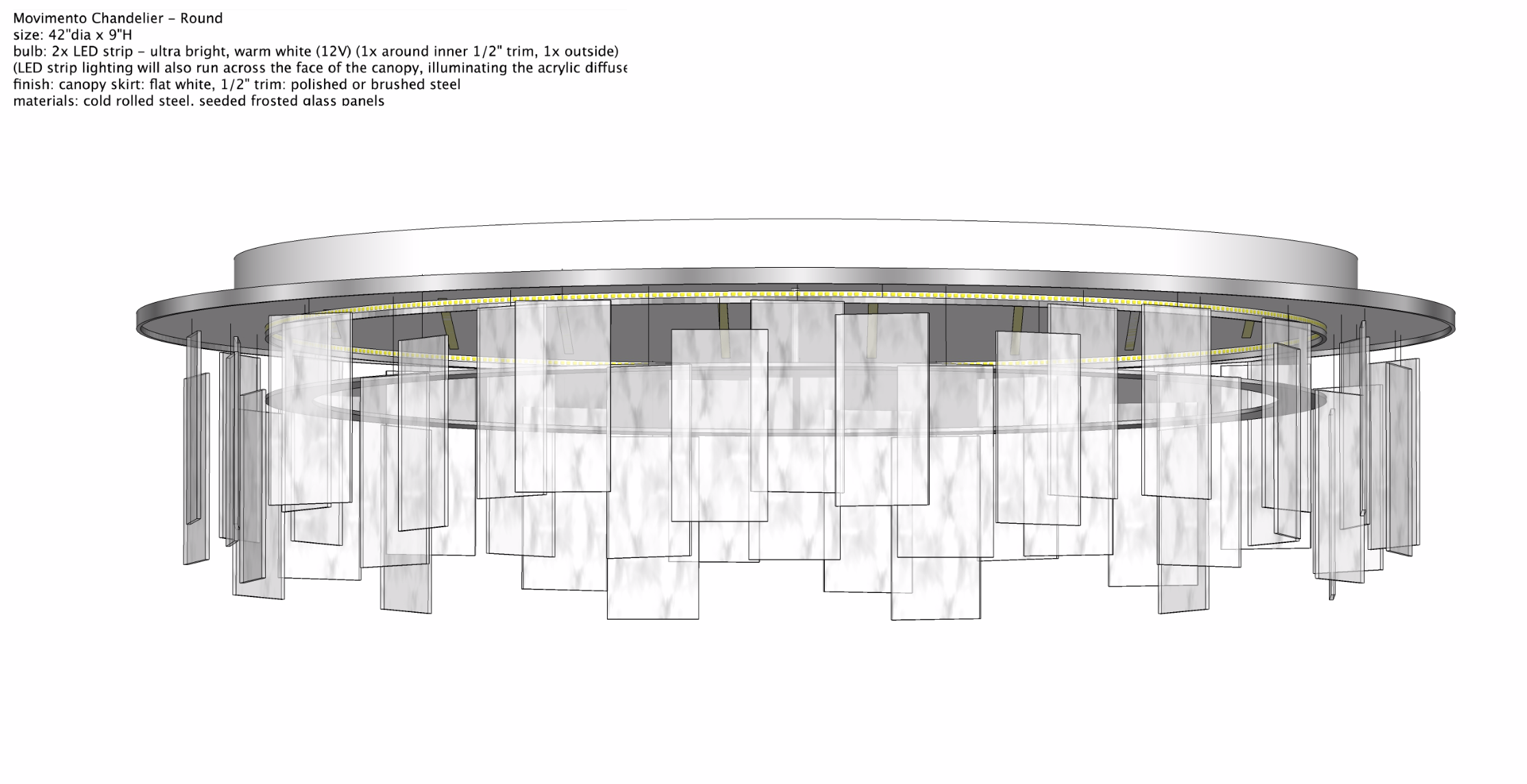 Custom "Movimento" Round Chandelier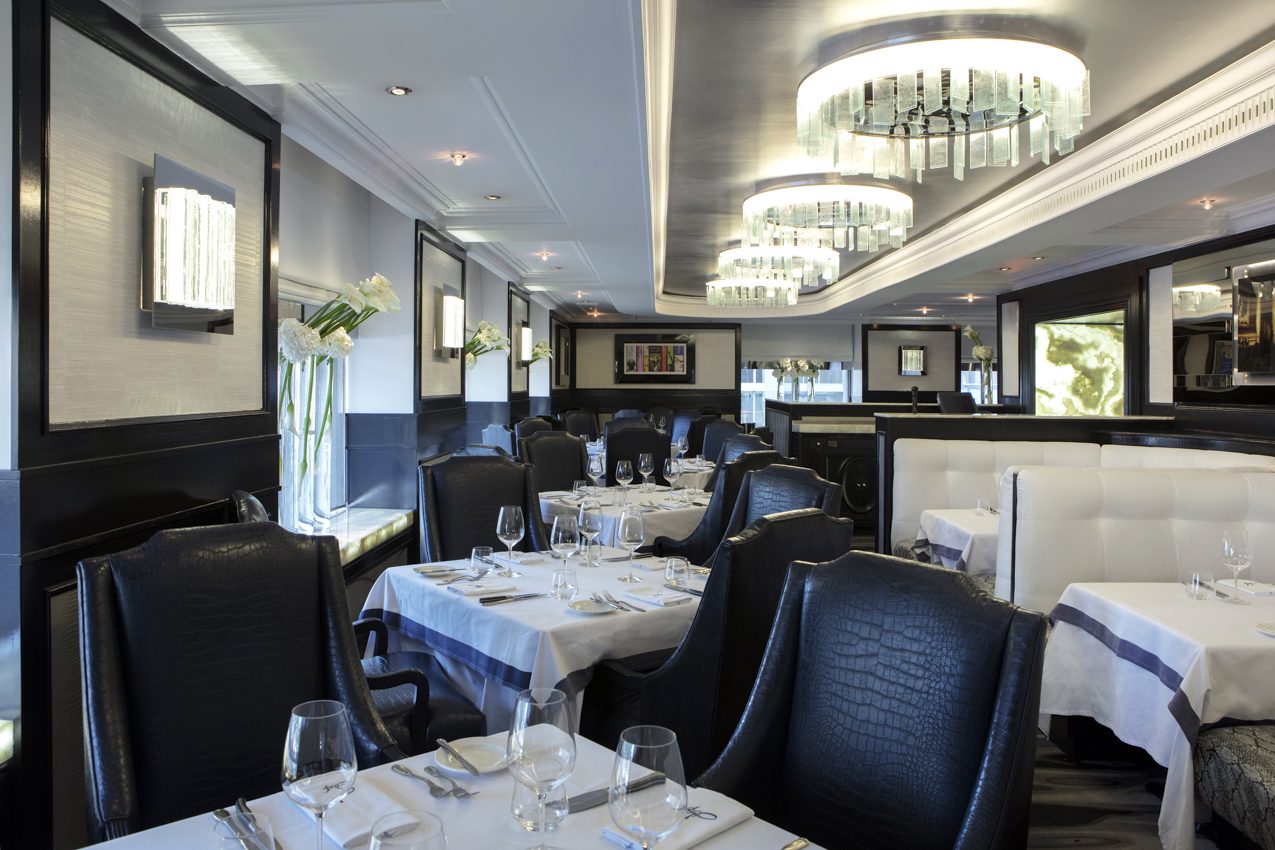 Final Result – Actual Lighting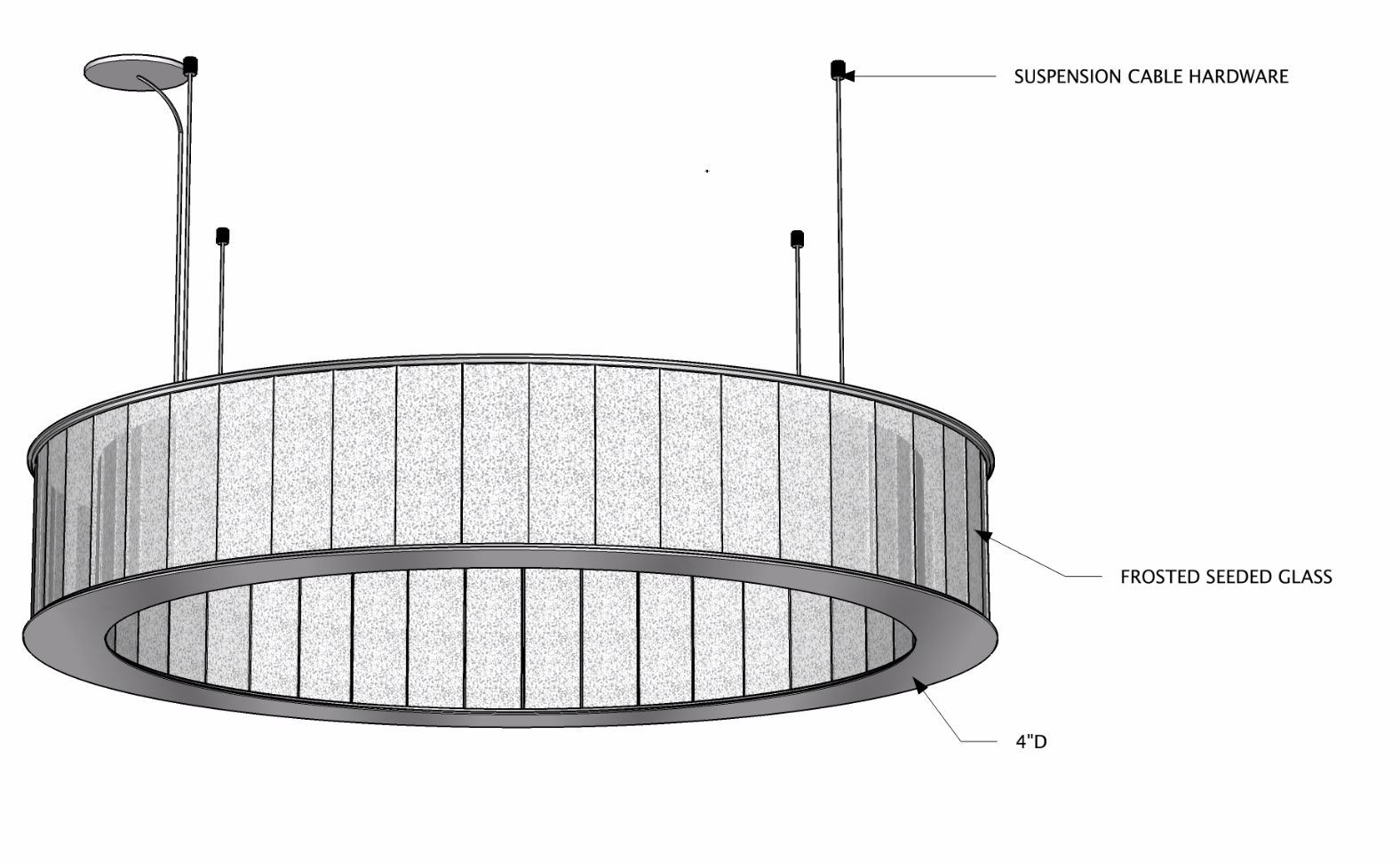 Custom Seeded Glass Pendant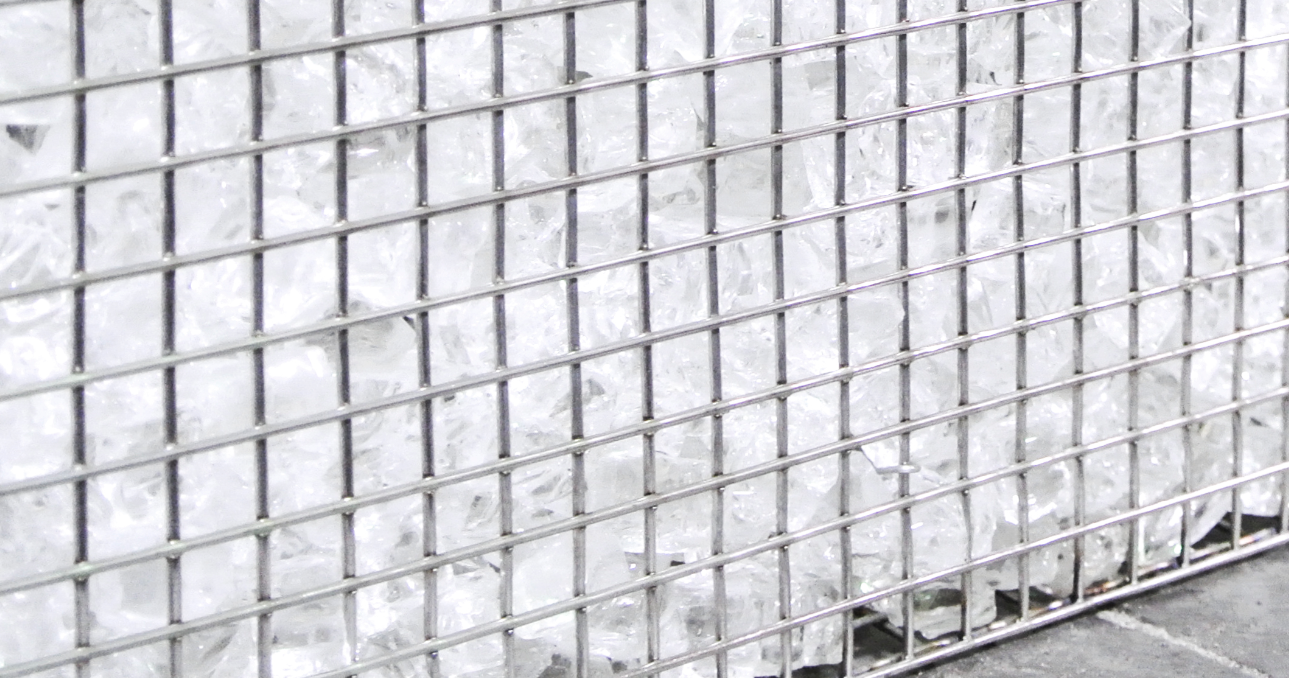 Starfire Crushed Glass Inspiration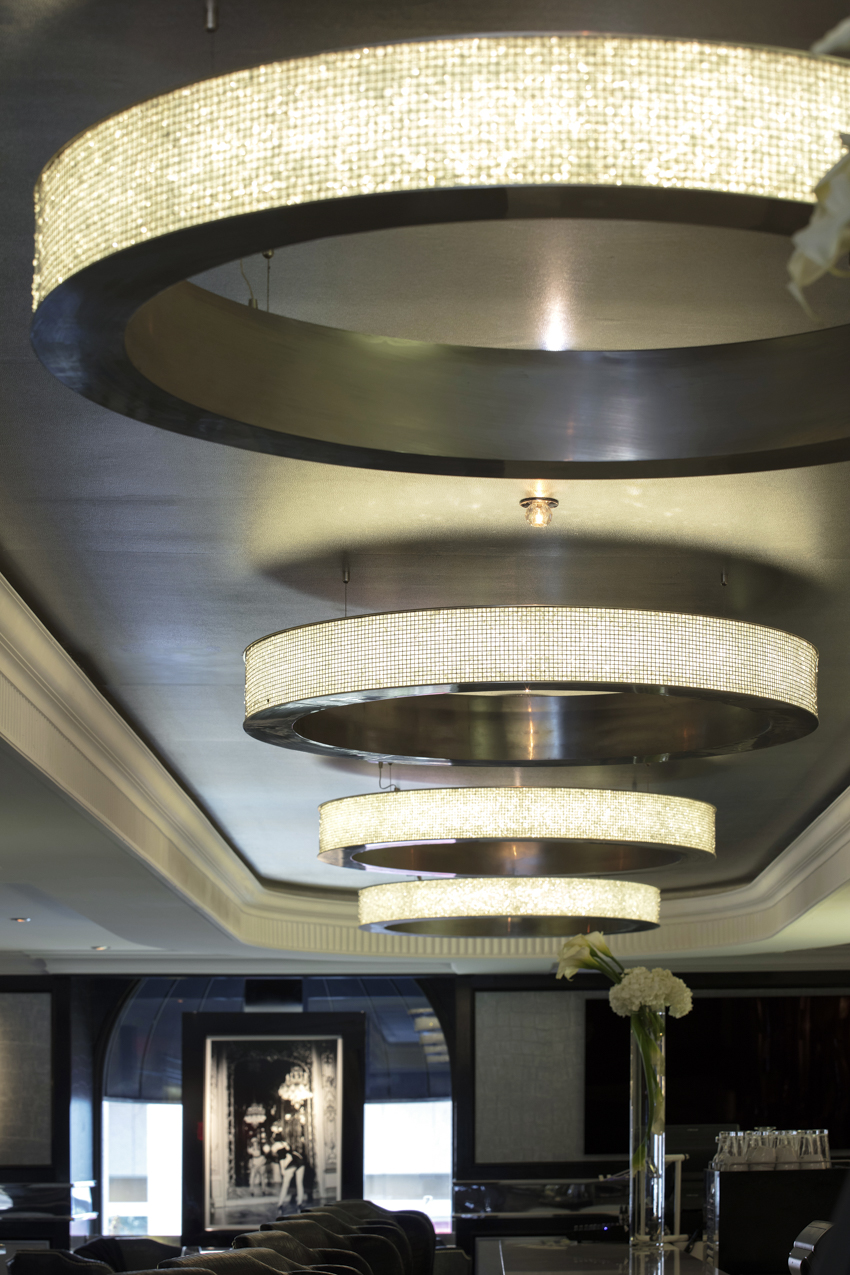 Final Result – Actual Lighting