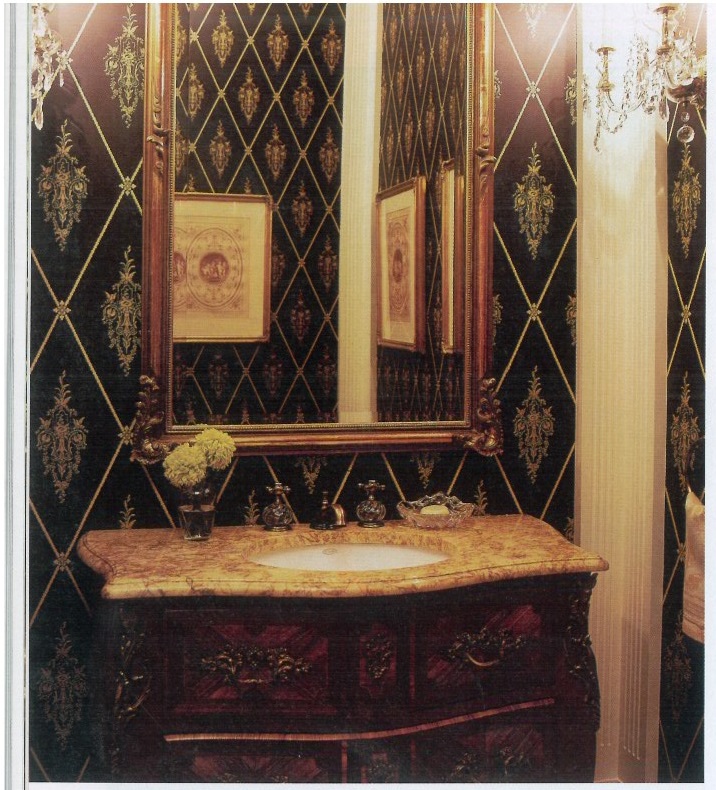 Bathrooms are becoming less serious and calculated. Many people are adding design details like wallpaper and freestanding cabinets to give the bathroom a less fitted look that, especially in a traditional home, will make it feel more like the rest of the house."
WILL RYAN, WM. RYAN DESIGN ASSOCIATES, PORT HOPE, ONT. 
We're seeing more sinks in dresser-style vanities than ever before. It's a continuation of adding furniture to the bathroom.
KEN METRICK, GINGER'S BATH AT ELTE, TORONTO 
We're seeing darker, earthier fixture finishes in matte or satin; for instance, copper, bronze or French gold finishes. They complement the natural stone that we're using on floors, walls and countertops.
ALLISON PLUIM, ALLISON PLUIM INTERIOR DESIGN, EDMONTON 
Natural materials such as stone, wood and glass are great choices. We've been using glass tile in bathrooms to add sparkle and luminescence. The variety of shapes, sizes and colours is endless, and they can be adapted to both traditional and contemporary rooms.
" SUSAN TROUP, SUSAN TROUP DESIGN, HALIFAX