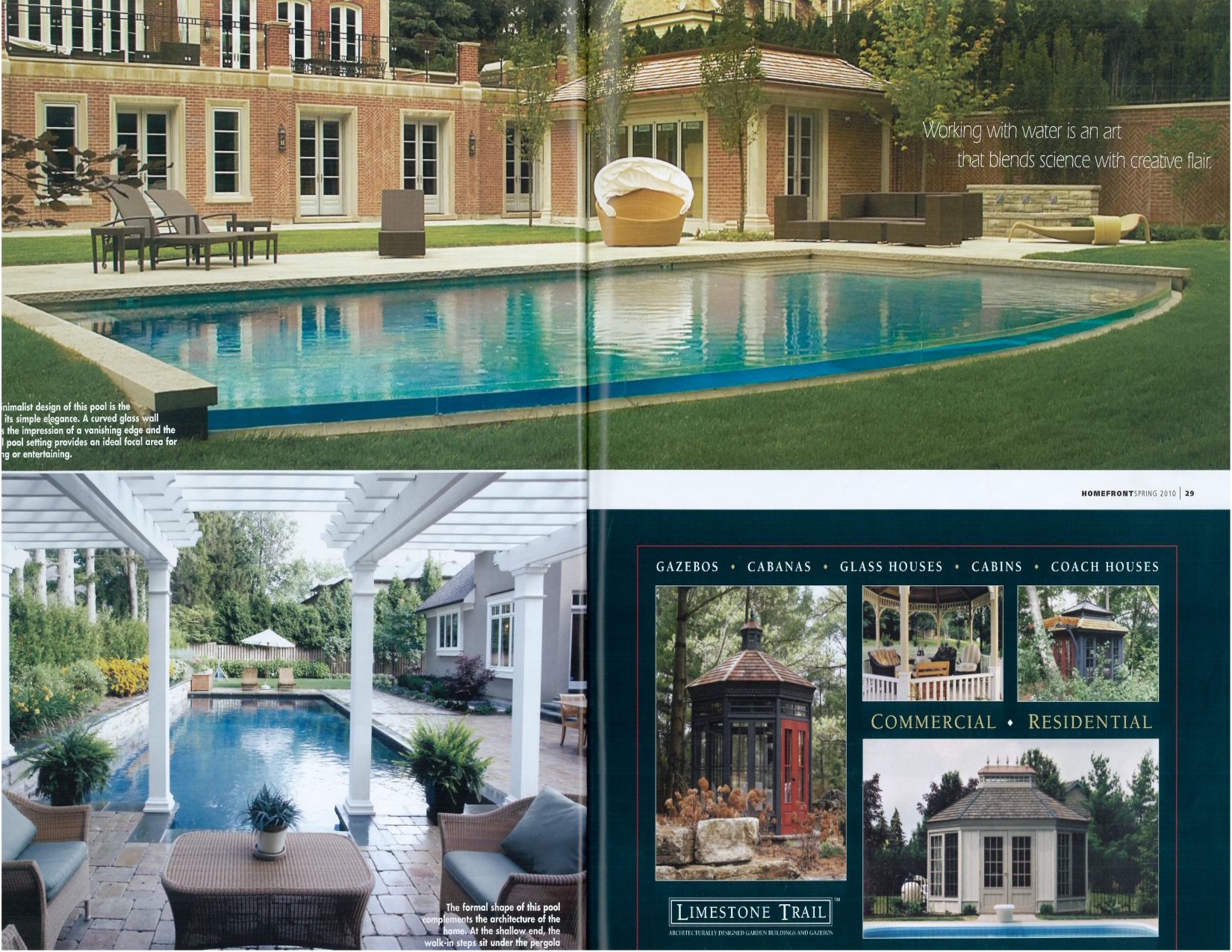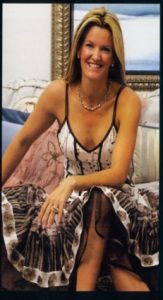 There is no question that she has panache. She excelled in high school, graduated with honours from the University of Toronto Faculty of Architecture, was grandfathered into the Association of Registered Interior Designers of Ontario (ARIDO) and in 1992 started her own architecture and interior design firm. 
She also gets restless easily, always looking for a new endeavour to excite her. Given her druthers, she would work only on her own projects. She's even designed a line of jewellery that keeps the tony set looking hot. The proceeds from the sale of her limited edition cufflinks help to keep the homeless out of the cold. 
That's right, you guessed it, I'm talk- ing about the ever-stylish and exceedingly charitable Dee Dee Taylor Hannah. Oh, and did I mention she's working on a book, has been on Oprah more than once and that I'm now thinking of heading up her fan club?
Question: Is Dee Dee short for something?
Dee Dee: Yes, Karen Anne. When she was little my older sister, Mary Jo, couldn't say "Karen" or "baby" so she called me Dee Dee and it stuck. And how happy would I be as an architect to be called Karen as opposed to Dee Dee, which has always sounded to me to be more like a dancer's name. 
Question: What led you to studying architecture and then blending it with interior design? 
Dee Dee: In high school I had a crazy linear math and science mind so that worked for studying architecture. My father was a lawyer, an amazing gourmet cook and an unbelievable decorator. I grew up in beautiful homes surrounded by antiques and art. I still remember the gorgeous, soft pale yellow drapes in the living room. They were my Dad's doing and I was inspired by them.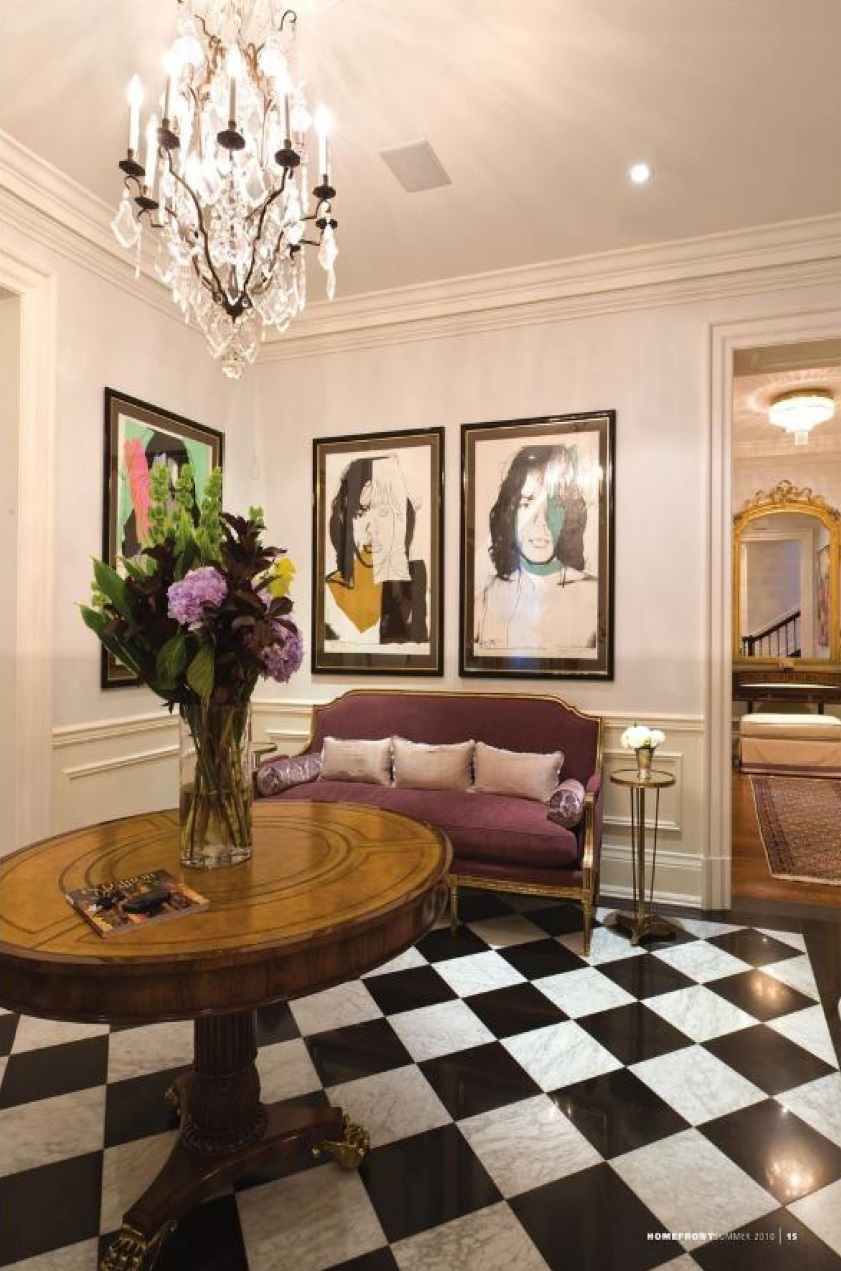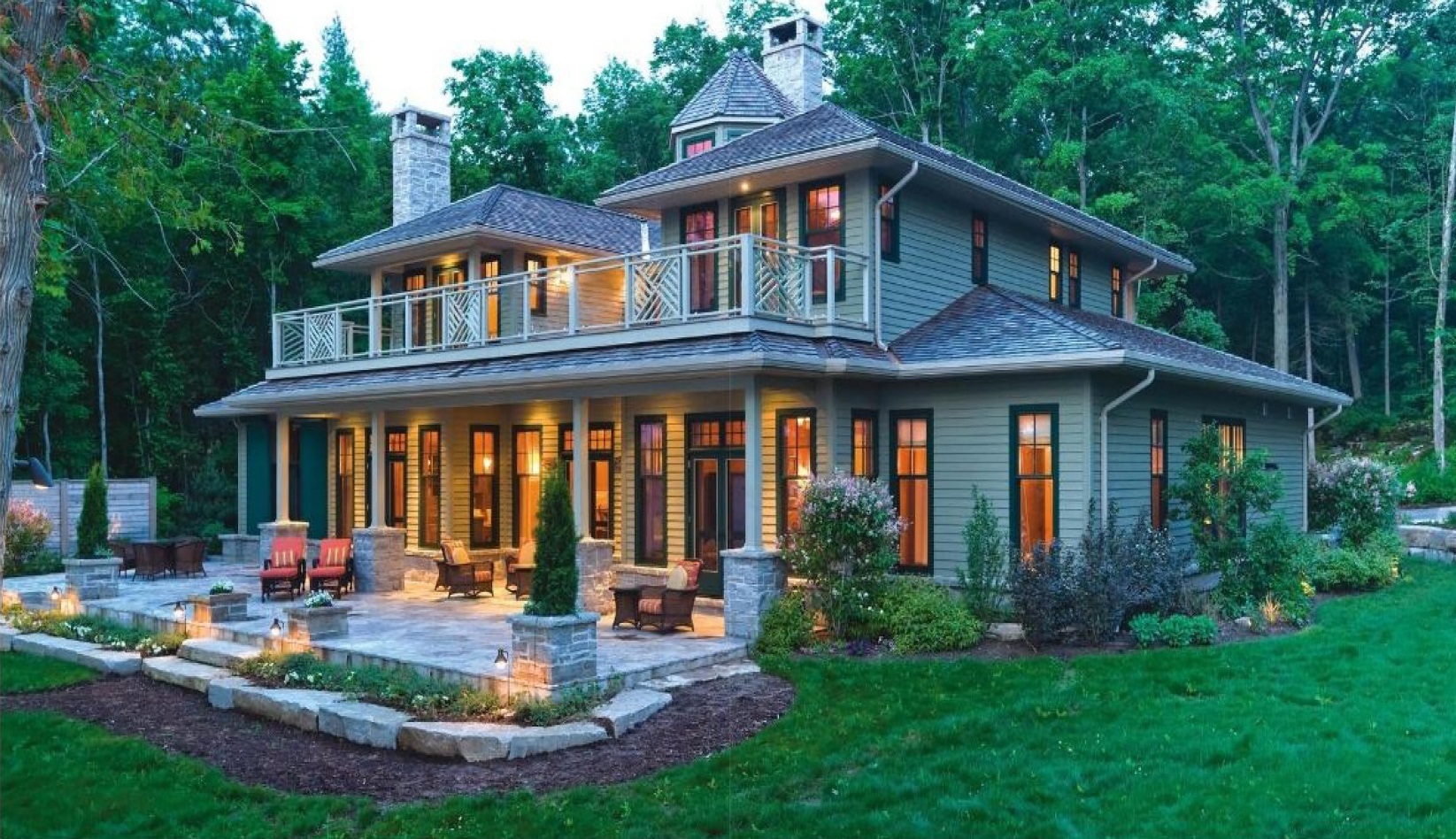 Question: Do you think of yourself as an architect or an interior designer? 
Dee Dee: Architect, 100%. I think if I go back to the days of Meisner in Florida when he was the master builder, that's the concept I built our firm on. We have Taylor Hannah Architect that does architecture and interiors, Montclair Construction that builds and Ellis Fine Cabinetry that does fine millwork for kitchens and bathrooms. Our Georgian manor in Forest Hill that I had custom built is a great example of how we blend design and architecture. I'm a big-picture person and there's nothing I enjoy more than standing on the job site and seeing it all come together. 
Question: Do you have a trademark look to your interiors or your architecture? 
Dee Dee: Yes. It's actually the name of my book that's coming out-Timeless: Style Redefined. Because of how I was schooled in architecture, I refer back to history and reinterpret a look in today's materials. It happens for every individual project, but we don't do rip-offs or historicism. It's a really organic process. So with every new project there's definitely a unique and individual style that emerges. 
I find that there is a complexity to my work that is beautiful and has a lot of colour and I'm really rigorous and my designs are very layered. Also, I think what sets the company apart is the work, because it has depth and is lasting and not a still one-liner. 
 Question: How do you balance inserting your look and feel with what your client wants? 
Dee Dee: It's your home and it's my job to listen and understand what you want and give it back to you in the correct architecture and interior way. It's not about me. Mind you, I'm not afraid to say when I think something is wrong.
Question: What inspires you the most?
Dee Dee: I have this innate thirst for knowledge and I wake up every morning wanting more. I have something  inside of me that wants to love and  laugh and give back and make each day as good as I can. The better I get. the better I want to get. 
Question: You have great personal style and are always so fashionable. Has this been instinctive since childhood or was it a learned process for you? 
Dee Dee: I have a dear friend, Beth Pasternak, who is now a costume designer in LA. When we were in high school, Beth and I used to sew our own clothes and wear them. They were crazy, purple polka-dot numbers, and I was never shy with that. I always felt I could wear anything and I did! 
Question: Tell me about the limited -edition cufflinks you designed to raise 'funds for Out of the Cold.
Dee Dee: Out of the Cold is a not for-profit organization that raises awareness and finding for Toronto's homeless population. I designed the cufflinks to remind the wearer that it's everyone's duty to help put an end to homelessness in our city. My aunt, Sister Susan Moran, started the charity almost 25 years ago and received the Order of Canada in recognition of her work for the home – less. Being involved with her charity is an important part of my life. 
Question: How did you first come to be on Oprah? 
Dee Dee: I did a TV series here in Canada called Love By Design, which was eventually sold to the U.S. It went from an audience of three to having a major U.S. following. I was in Kitchener, Ontario, one afternoon and someone from HGTV U.S. called from out of the blue and asked me if I'd like to be on a talk show. I said, "Sure, which one?" and she said, "Oprah." Now you have to understand, my brother, who lives in New York, was always playing practical jokes on me so when Harpo Productions called the next day to make the arrangements I asked if they knew my brother, thinking this was all his doing. As it turned out, it was the real thing and I've now done design makeovers on opera three times.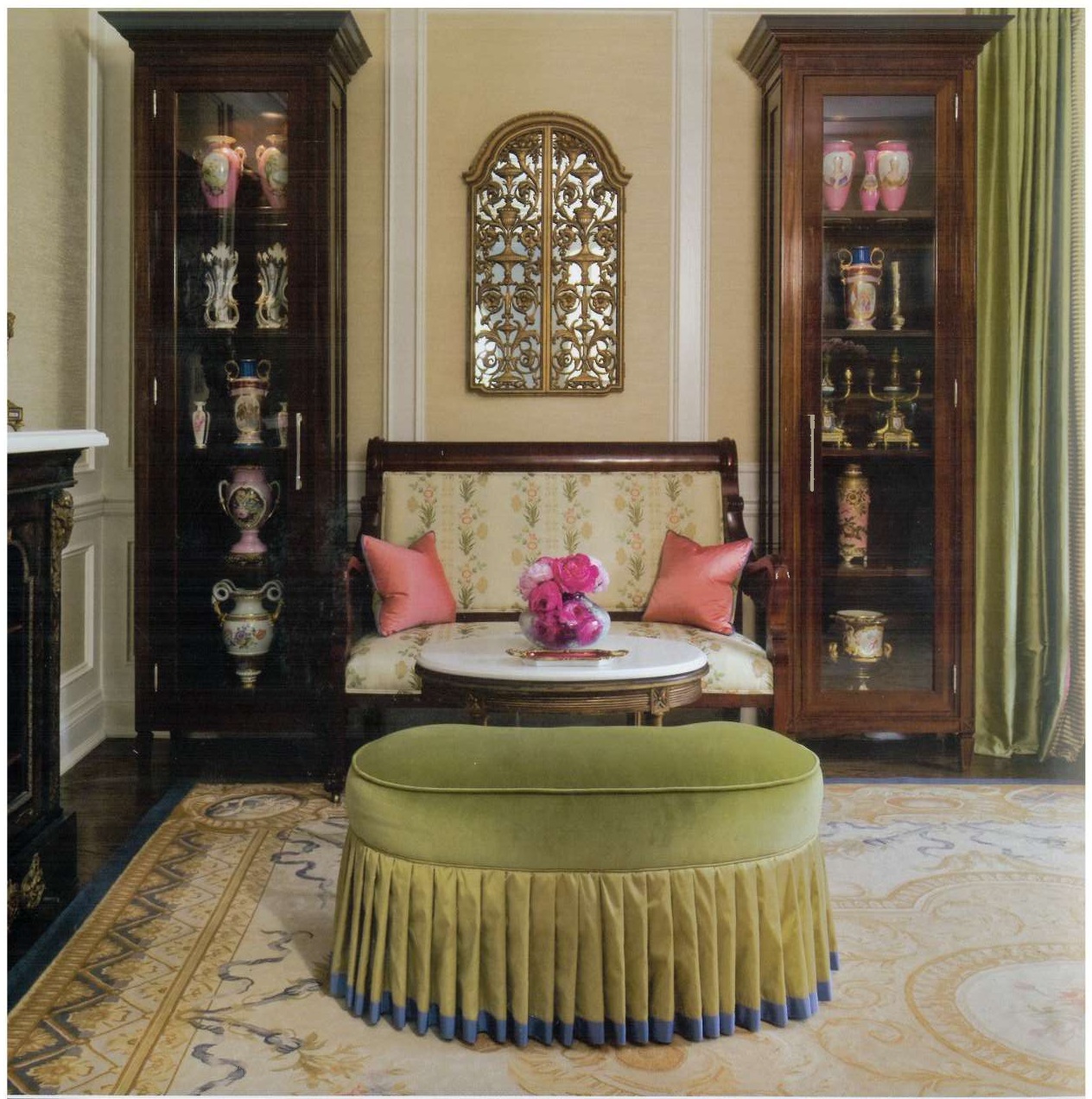 Question: I admire that you don't shy away from colour. Why do you embrace it and why do you think others are afraid of it? 
Dee Dee: I believe colour adds another layer and depth to a room and I love the feelings it can evoke. A soft grey blue room just makes me melt, but in a green room I come alive. I think colour is a powerful tool that you can play with to enhance a space, but you have to do it well. People gravitate to beige and white-on-white because it's safe and easy. Working with colour can be tough. With its many complexities you need to understand complementary adjacencies and what you can put together.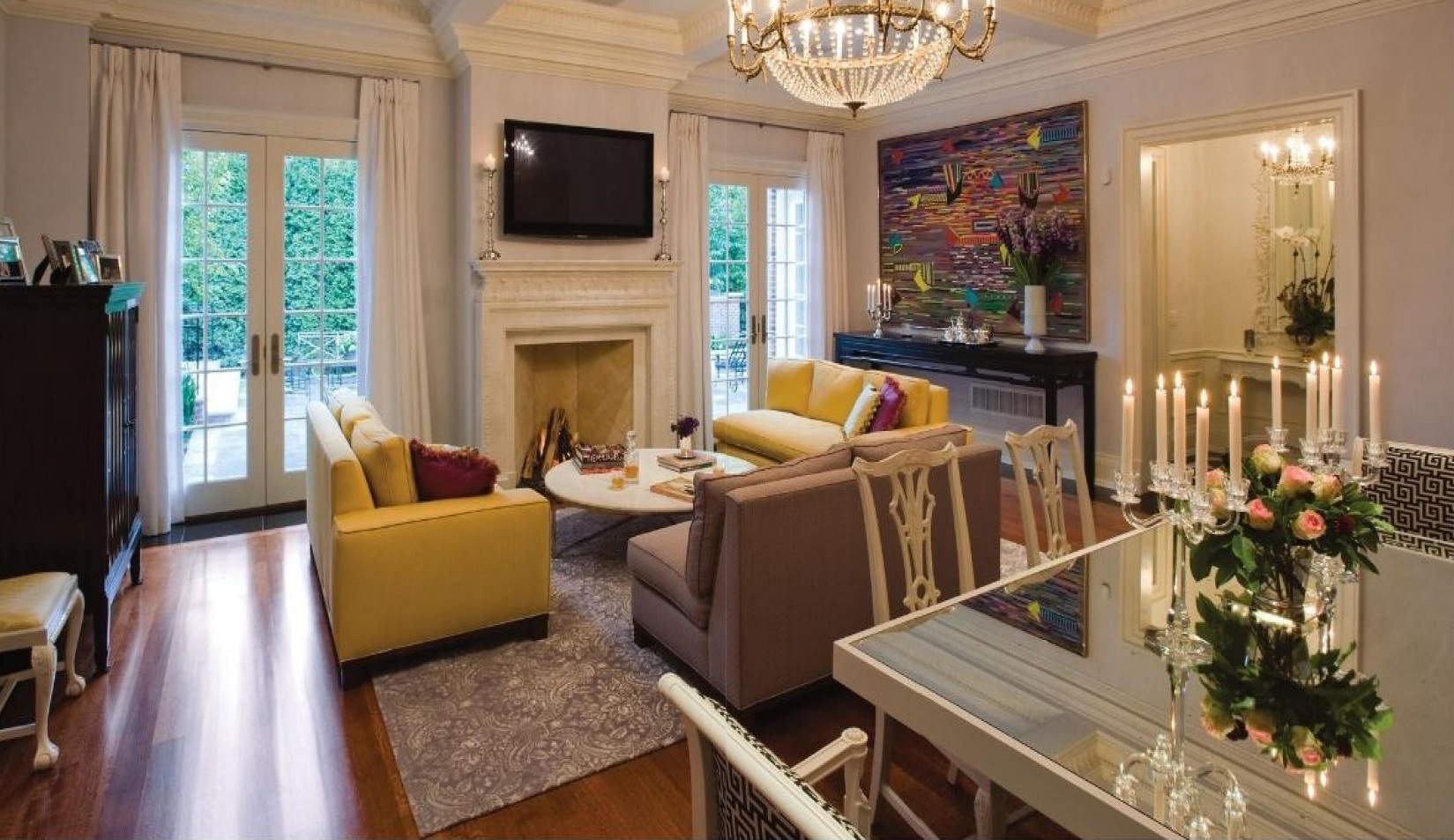 Question: What should a client never skimp on when decorating? 
Dee Dee: I believe in investment furniture shopping. Sofas and chairs should last a lifetime. There's nothing worse than buying cheap stuff that you'll have to throw out in a year or two. And buy what you love. I don't buy what's "in" or trendy; it's like fashion, I just buy what I love. 
Question: Loved ones aside, what's the most treasured possession in your home? 
Dee Dee: I have a David Bierk diptych of The Lady In Blue. I saw it at the International Art Fair, fell in love with it and just had to have it. Afterwards, I went to Mira Godard to buy it and was crushed to discover that it had already been sold. However, the story has a happy ending because my husband had bought the piece I had been coveting as a surprise for me! 
Question: When you were building and decorating your own beautiful 'home, was it hard being the client? 
Dee Dee: No. I was doing three homes in the area at the same time and believe it or not, I finished mine in a year. The others took 18 months and two years. I'm the best client. I could buy 10 carpets at once and know that I'll love them all.
Question: What is your favourite resort or hotel? 
Dee Dee: I'm a big fan of One & Only Palmilla in Los Cabos, Mexico. It's such a beautiful property and I love it because it's small, intimate and quiet. 
Question: Do you like to entertain at home? 
Dee Dee: I love to entertain at home! Whether it's a dinner for 50 or a girl's night in for six, I truly enjoy opening up my home to my friends and family.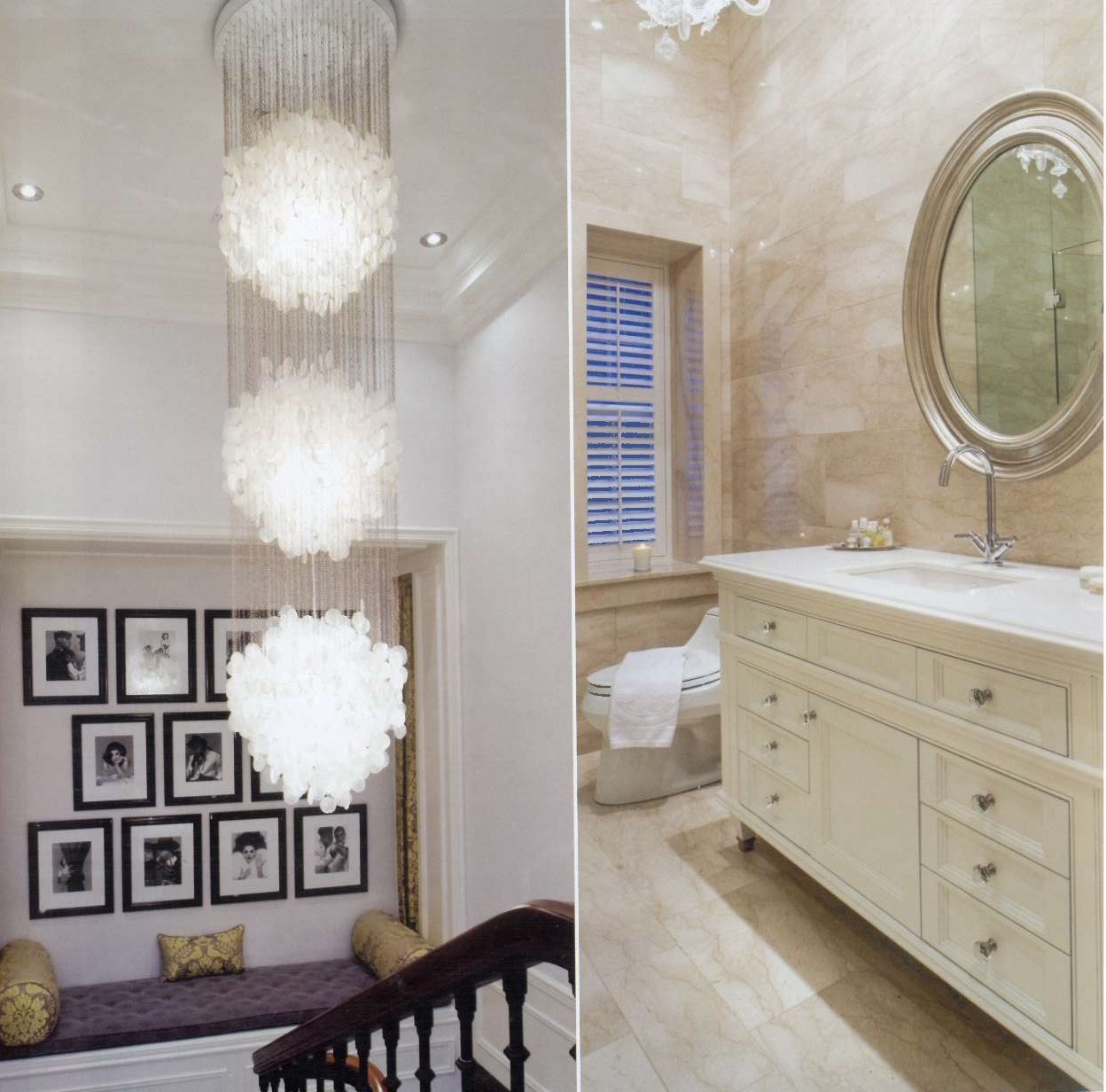 Question: What do you consider your greatest career accomplishment to date?
Dee Dee: One St. Thomas, the 28th 'floor, or the penthouse of No. 155 Cumberland. These units are 7,000- 8,000 square feet and we're doing both the architecture and interiors. They're really expressions of the way detailed, pure architecture and interiors can meld together. I'm just finishing the properties so they'll be my greatest career accomplishment, for now. I think of what was last on the table, because I always believe I'm getting better as I go along. Not to say I don't love the things I've done in the past, it's just that my work is constantly evolving.
Question: What's your idea of true luxury?
Dec Dec: I don't like feeling crazed. So, true luxury for me is that calm, peaceful feeling where I don't really have any pressure or a care in the world.