"I was the cheerleader with the 95 average," says Dee Dee Eustace and there was something beguiling about declaring such a thing to a pair of long-time, utterly non-cheerleading New York journalists (us) … "Do you hate me?" she added. We didn't. Newly arrived from Toronto where, as an architect and interior designer, she has her own architecture firm as well as couple of other businesses. She's appeared on 'Oprah,' where she decorated a living room live to air to some 27 million people, and has also presented of a couple of HGTV shows
Anointed a member of the "Top 100 Business Women in Canada", she's more than made it there but she is unabashedly starry-eyed about at last relocating to New York. We gather that she intends to make her mark. She'll have to learn to pronounce "Gagosian" right (and why would
anyone know unless you've heard someone say it?) and not call the subway, "the sub" but filled with ambitious energy, super-slender with a sheaf of incredible blonde hair, we were fascinated by the fact that she was proof people like this really exist—and they want to be here in New York, which, we confess, makes us feel smug to be here already.
So Dee Dee, I read an interview where somebody asked you if wanted to change something about your house, what would it be? And you answered: "Move to New York," which you now have done. Tell us about this move.
In Canada, I would be like one of the top five architects and interior designers and I also had a construction company—I still do—and a millwork company. So I've been doing this for about twenty-five years. I recently got separated and then divorced … I got it in May—in the mail, which is so like … oh my God … Anyway, I said to my [fourteen-year-old] daughter, if for one year and one year only, where would you want to go? I was hoping for Rome or Paris but she said New York.
Most fourteen-year-olds don't want to move anywhere … they don't want to leave their friends.
I said to her, this is an amazing life experience and she got into Hewitt—I said, if you get in there, we go. So I flew down for one day. I looked at twelve different apartments … I met the lady from Sotheby's and I kept saying to her that I wanted high ceilings and interesting architecture but she showed me these condos … boxes … boxes. I also said, for the first time in my life, because I've been working for twenty-five years, I want to walk my daughter to school every day, which I've been doing … although today it was so freezing I only got three blocks and I had to turn around. I saw this apartment for five minutes only … and because I'm Canadian I had to pay all my rent upfront.
I also read that you were sought after as a cast member for a purported The Real Housewives of Toronto. Is that true?
They can't do it. They cannot get a group of women who will do The Real Housewives in Toronto.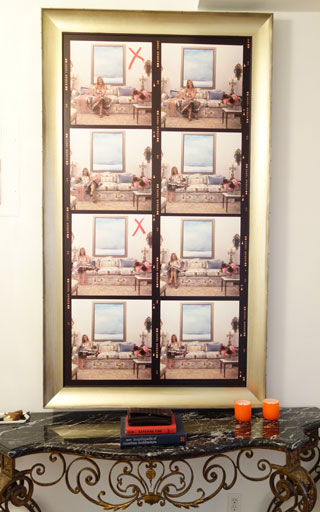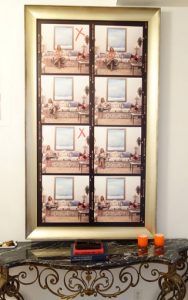 Would you do it if they could put it together?
No. They were just putting together their "dream team" – none of us said yes or no. My sister [Mary Jo Eustace, an actress and TV host of a cooking show, What's For Dinner?] happened at the time to be married to Dean McDermott [who left her for Tori Spelling] and they wanted that connection.
And now he's cheating on her … we read the tabloids
Karma, right? He married [Tori Spelling] without a pre-nup. He was with my sister for thirteen years, they were adopting a baby and he walked away from the adoption.
He seems to be out of control. Anyway, why would you refuse to do the show?
There are two sides of me. I'm a registered architect; I've lectured at the University of Toronto and I write for the Toronto Globe and Mail … and as much as I've been on television, you know Oprah and HGTV … I could never do that [show] for my brand. It's not me. I mean I'm not a train wreck … and I'm still running my office in Toronto. I'm extremely busy.
So how are these early days in your new life here?
I walk down Park Avenue and I look up, and it's eye candy every day. I'm still so romantic about it! When the lights went up on Park Avenue … oh! I have really become part of the fabric here already. My daughter is in the school play as one of the featured dancers … we're having the most magical, fantastic year ever! The challenge for me here is visibility. In Canada, I've done it. There are thirty million people and the United States is ten times the size. What I'm trying to do is keep my business there but also be international.
Tell us about how you grew up.
My dad is a lawyer – kind of upper middle for sure. I went to public school and skipped a grade … did all that. Sports is huge part of my life. I played polo; I played tennis … I was the cheerleader with the 95 average.
You know I've always wondered about people like you …
I know … do you hate me? I'm actually really nice
Well you know, you've got the whole thing … so blonde, so perfect … what's that like?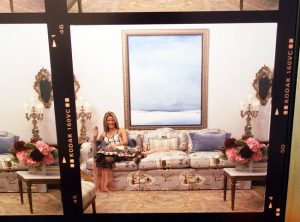 That superwoman thing? Honestly, it's really exhausting. Also, I'm actually grey. I'm writing this book called One Year and One Year Only. So I'm writing a rule, my comment on it and then how the day went … and some days go terribly. It took me two weeks to figure out what to do with a bedsheet. I didn't have help at that moment … and when it came out of the wash, it was all wrinkled…
Well you iron them.
I don't have an iron! I never did that stuff before. I was working. I always had to be at the top. I do have an enormous amount of energy. Anyway, I have a Russian lady now who comes to fold and iron.
Do you feel this is home now?
You know it's funny, I was in Florida and got stuck and when at last I was landing in New York, I felt that I was landing at home. My brother and sister live here and my other sister lives in LA. My parents move around. And we have a family compound on Stoney Lake, which is about two hours outside of Toronto. I [also] have an island [there], which was owned by an American family for a hundred years and I bought it three years ago.
Gosh, what's it like to have your own island?
Loooove it! It's my sanctuary. It's two acres surrounded by water and there was a little white shack, which I took down and built my own house. And when the lake is frozen, you can drive on the ice! That's how I got all my furniture, the marble slabs and the kitchen cabinetry in.
That's safe!? How many deaths are there a year?!
Not that many! Just when they skid …
So that's Canada for you. Tell us how your average day in New York goes.
I make breakfast, which involves putting pre-cut up fruit on a plate … I order in everything—it's almost cheaper, especially for just two people. So after breakfast, I walk my daughter to school and I take the dog. Then I go to Sant Ambroeus and get my latte. Then I come back and deal with my office in Toronto … plus I make the beds and do whatever the hell has to be done around the house. I do make my bed. Honestly, I am meticulous. After I've dealt with Toronto, I usually have an appointment here in the afternoon … now I get the sub [way] to things but at first I took taxis and it took so long! Then my daughter comes home and we discuss what we're going to do for dinner and she does her homework—a ton of homework. Then every night, between 7pm and eleven, I get to have playdates. I go out with friends; I go to the Carlyle and listen to jazz or I go to a cocktail party or a great dinner. Then I come home around 10:30 and walk the dog
What's the thing that you least like people saying about Canada?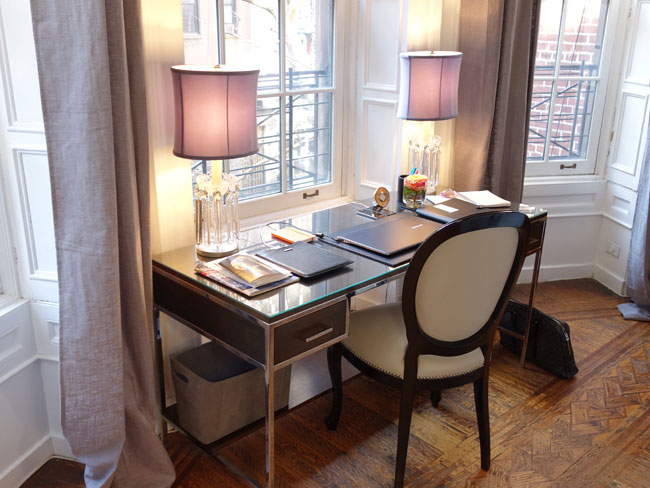 Oh God! Most Americans have never been to Canada. You know … the way the talk about the cold … honestly, they just don't know Canada.
Are Canadians happier than Americans?
They're more complacent. They're not reaching that far out of their box … I guess you could say [they're] content.