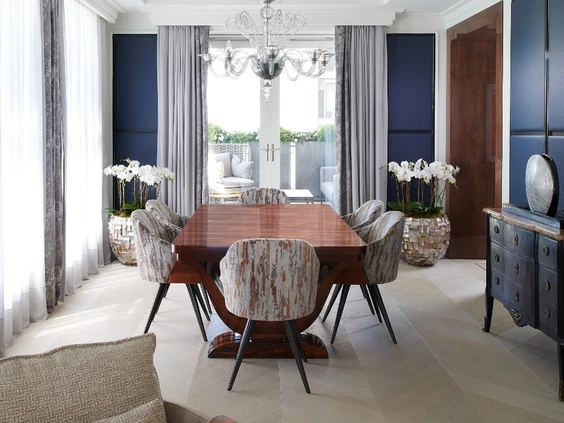 Robert A.M. Stern is one of the most highly regarded postmodern architects in the U.S., known for commissions that include high-end residential buildings (Manhattan's 15 Central Park West, private homes in East Hampton and elsewhere), public buildings like the George W. Bush Presidential Center in Texas, and even Disney's headquarters in Florida.
A former dean of the Yale School of Architecture, Stern subscribes to a style that is less about innovation and philosophy than it is about continuity and consistency. Often his projects hew so closely to neighbouring buildings that it's hard to tell they weren't always there. Usually – though not always – his buildings have a notable Neo-Classical influence, well suited to the New York City of McKim Meade & White, whose style Stern's is often compared to.
While much of his best-known work is in his home city of New York, Stern does occasionally design buildings elsewhere, and we do have one in Toronto: the condominium at One St. Thomas. With its stepped-in profile, limestone cladding and pleasing classical symmetry, the building has a decidedly New York accent, like a stripped-down mini-Empire State Building.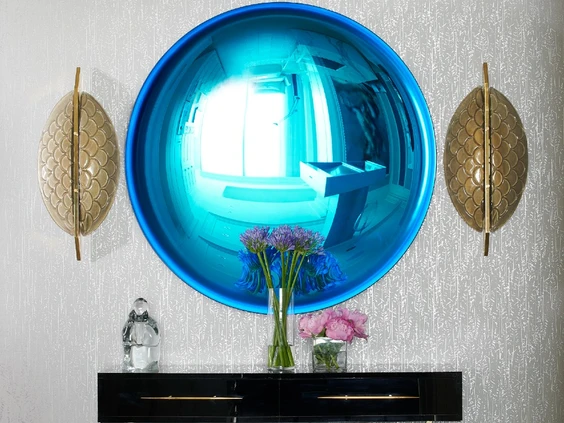 It's a natural setting for the work of Toronto designer and architect Dee Dee Taylor Eustace, who recently completed her second unit in the building. Taylor Eustace herself is known for her classical leanings and the high degree of detail in her interiors. She calls herself an "interior architect" as opposed to an interior designer, since she tends to add as much detail to the walls, ceilings and floors of her projects as to the furnishings and finishes they enclose.
The unit had been segregated into a number of smaller rooms when the clients first approached her. "It had great views," she observes, "but I wanted to lighten it up." Extraneous walls were removed, and vertical and horizontal surfaces were finished in a variety of luxurious, light or glossy finishes, from onyx and marble to leather, mahogany and steel.
Adding architectural details such as panelling, framing and insets is a Taylor Eustace trademark, used to striking effect throughout the space. "It's a very structured palette, but the playfulness of the owners' contemporary art and (other) pieces makes the space feel as much like today as yesterday," she says.
The entry foyer sets the tone of what's to follow, with a 1970s-era console below a big cerulean convex-mirror sculpture by Christophe Gaignon – a jazzy alternative to a hall mirror. Art Deco sconces on either side with a fish-scale pattern look a bit like stylish turtles; overhead hangs one of several vintage Murano chandeliers in the unit.
The main hallway, where floors feature delicately veined Blue Roma marble inlaid between onyx borders, leads to the living area, with silk-covered walls and broad windows simply dressed in sheers and wool panels. One end is taken up by a floor-to-ceiling slab of book-matched marble flanked by mirrored panels; the gleaming surfaces make a smooth contrast to the exquisite Jan Kath carpet underfoot, with its nubbly three-dimensional silk overlay. The seating area features on one side a curvy puce-coloured chaise from the Miami gallery Iconic Snob; on the other, there's a suede and linen swivel chair from Avenue Road under an arresting round painting of a female head by Marco Grassi.
The adjoining dining area is distinguished by blue embossed-leather panels with nickel inlays. (The same calm mid-blue reappears, in various guises, throughout the space.) A glossy 1930s mahogany table is set with Minotti chairs, upholstered in a fabric that has the same watery look as the Jan Kath rug; at one side stands the owners' ebonized antique commode. There's another Murano chandelier above the table, this one a folly of curls and frills. "I think it's interesting to mix the date of the building, modern tech and vintage pieces; they all seem to speak the same language," says Taylor Eustace.
The roomy principal bedroom's grey flannel-clad walls and wall-to-wall white leather headboard create an oasis of softness under a mahogany coffered ceiling. At the other end is a soft, chenille-upholstered sofa, perfect for a bedtime read, surrounded by horsey-set prints and sculptures, reflecting the owners' love of the equine arts.
In the powder room, with its high-gloss lacquered door, richly textured surfaces rule, crowned by a sumptuous onyx countertop and undermount textured-glass sink. It's the perfect setting for a cheeky photograph of Marilyn, wearing nothing but a smile and a pair of strategically placed blossoms, reflected in a silver-leaf-framed mirror.
"This is a very international space; it could be in London, New York or Toronto," says Taylor Eustace. "I think it's well in keeping with the imported architect, Robert Stern." And well in keeping with her own work as well.
"I was schooled in that kind of work; I'm all about fit and finish."
Article was updated

Nov 04, 2022

– National Post