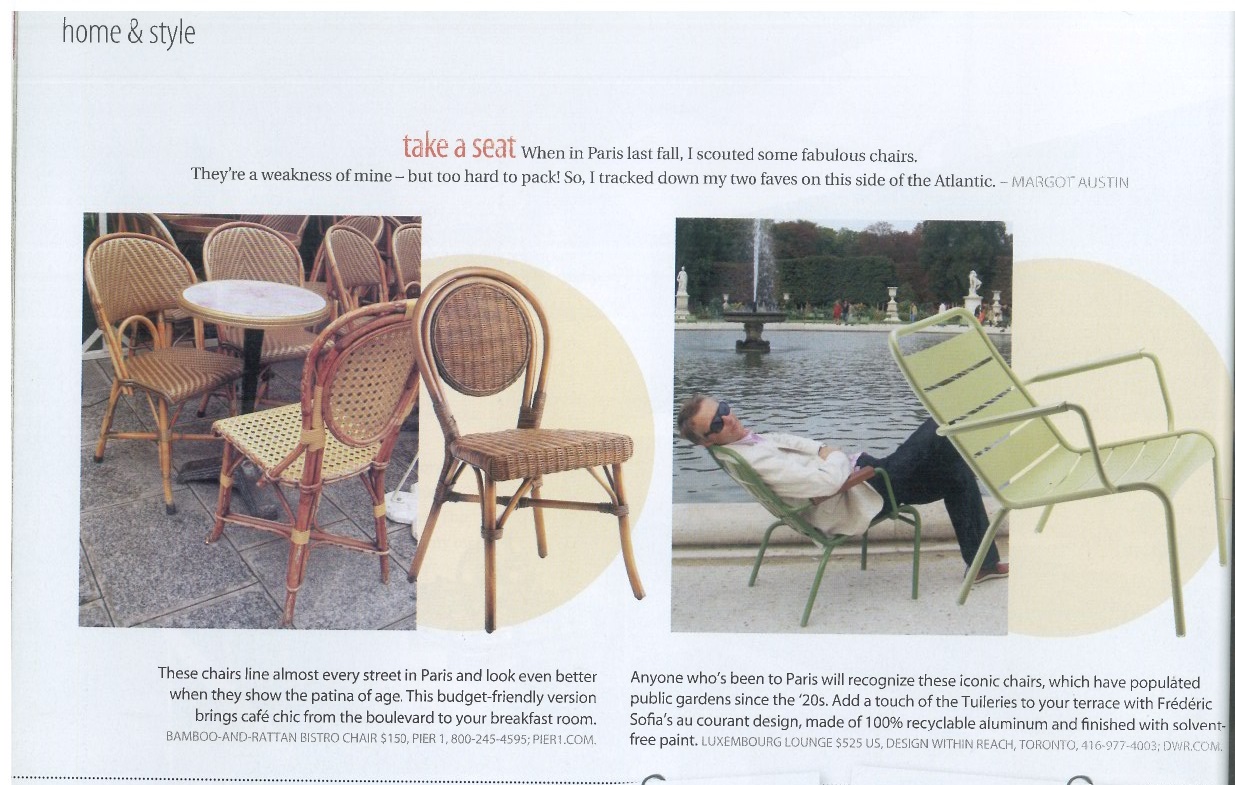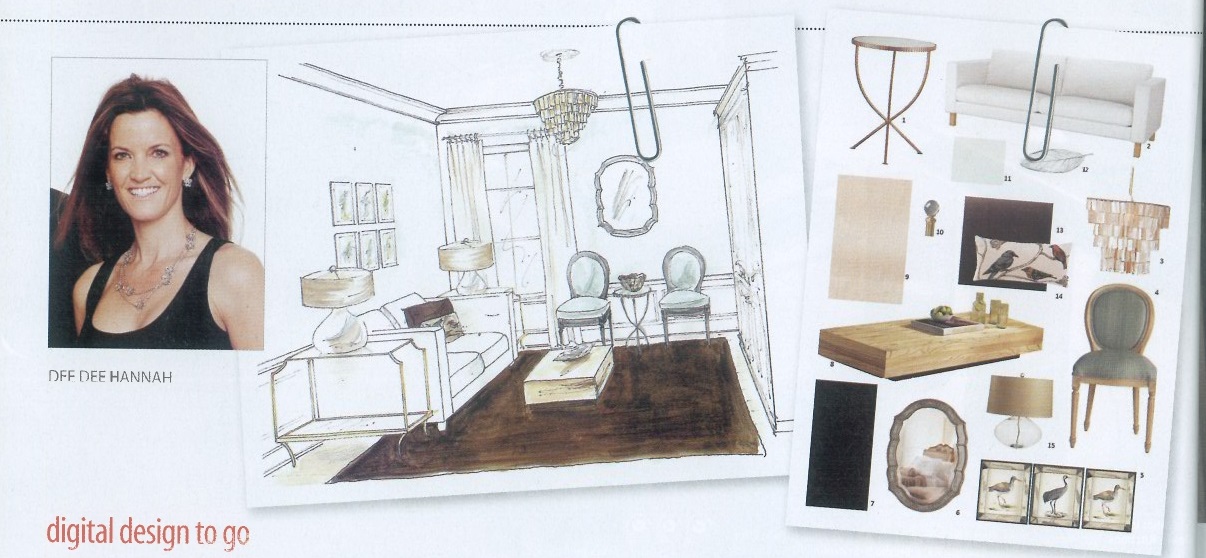 Digital design to go Thought professional design services were beyond your budget? Think again. From the depths of these dreary economic times, acclaimed Toronto-based designer Dee Dee Hannah introduces super-affordable Design Value Online Packages that offer unbelievable bang for your buck. For design solutions that can salvage the peskiest problem space, simply fill out the detailed online questionnaire and upload your room photos, and you'll receive a customized 
Personal Design E-Kit, containing a floor plan and sketch reflecting the measurements of your space; a digital sample board that includes furniture, fabric, paint, window treatment, floor covering, accessory and lighting options; and tips and tricks of the trade to lend your space a high-end edge. All this, at the recession-friendly fee of just $500 per room. 
These chairs line almost every street in Paris and look even better when they show the patina of age. This budget-friendly version brings café chic from the boulevard to your breakfast room.
Anyone who's been to Paris will recognize these iconic chairs, which have populated public gardens since the '20s. Add a touch of the Tuileries to your terrace with Frédéric Sofia's au courant design, made of 100% recyclable aluminum and finished with solvent free paint.