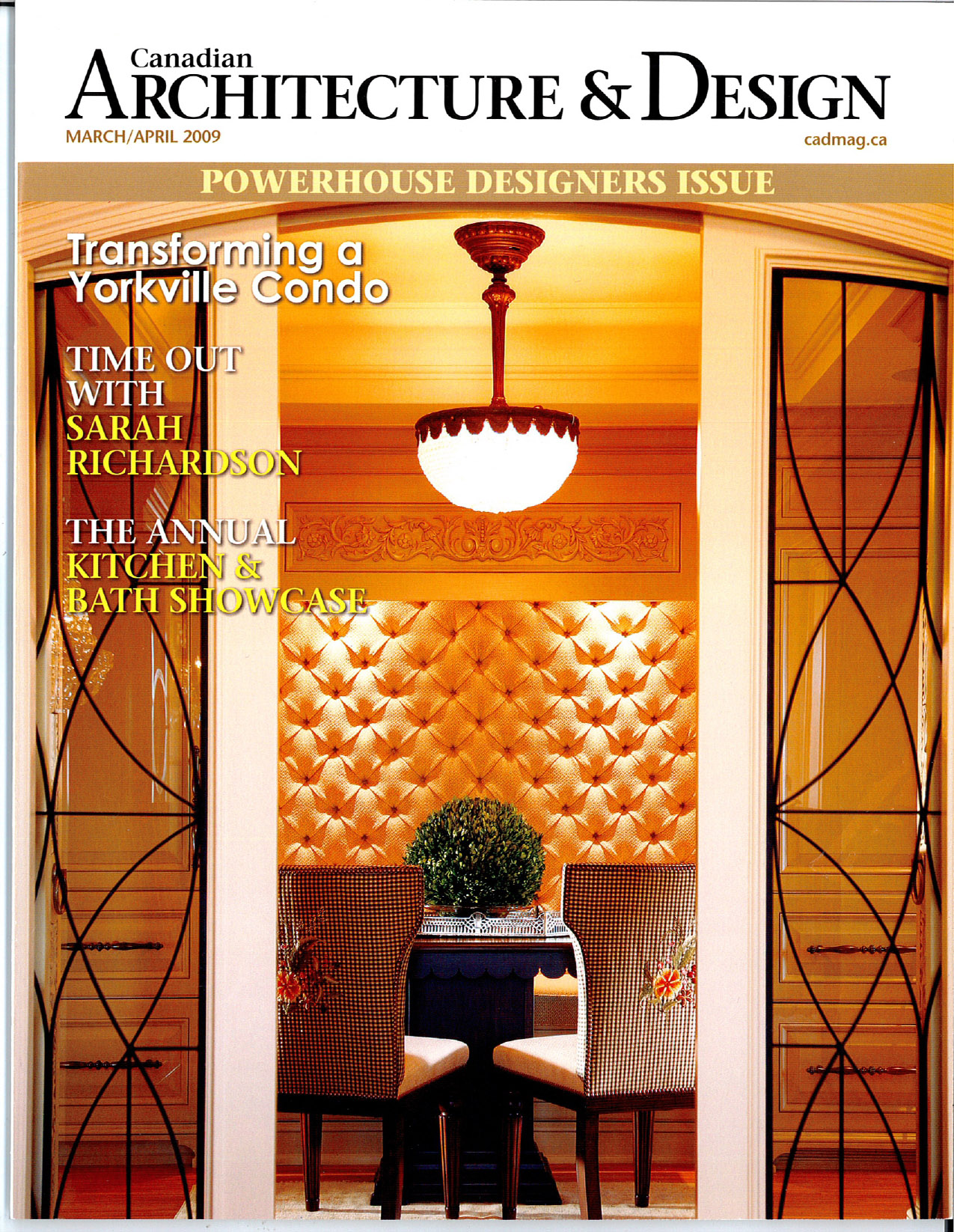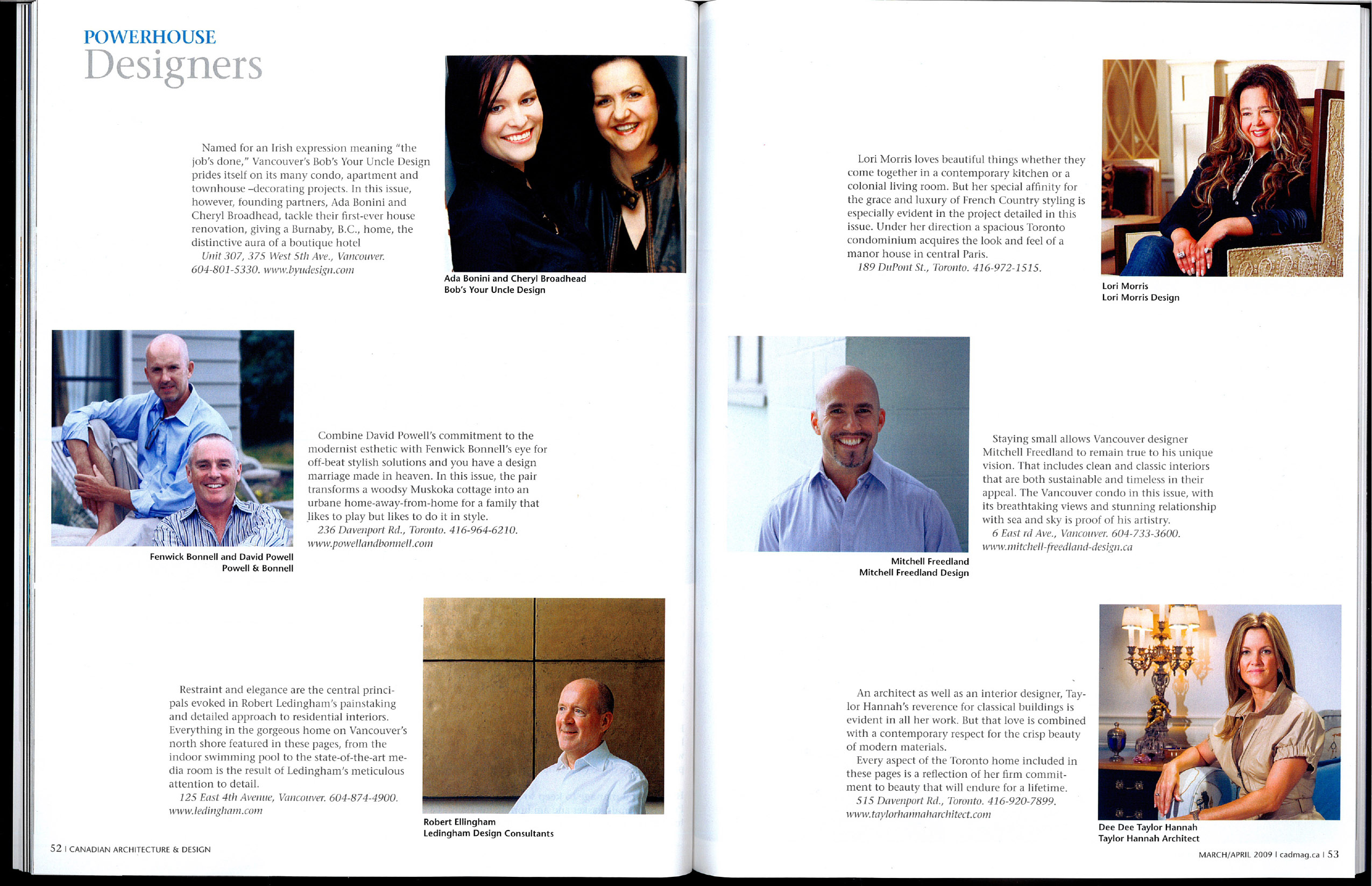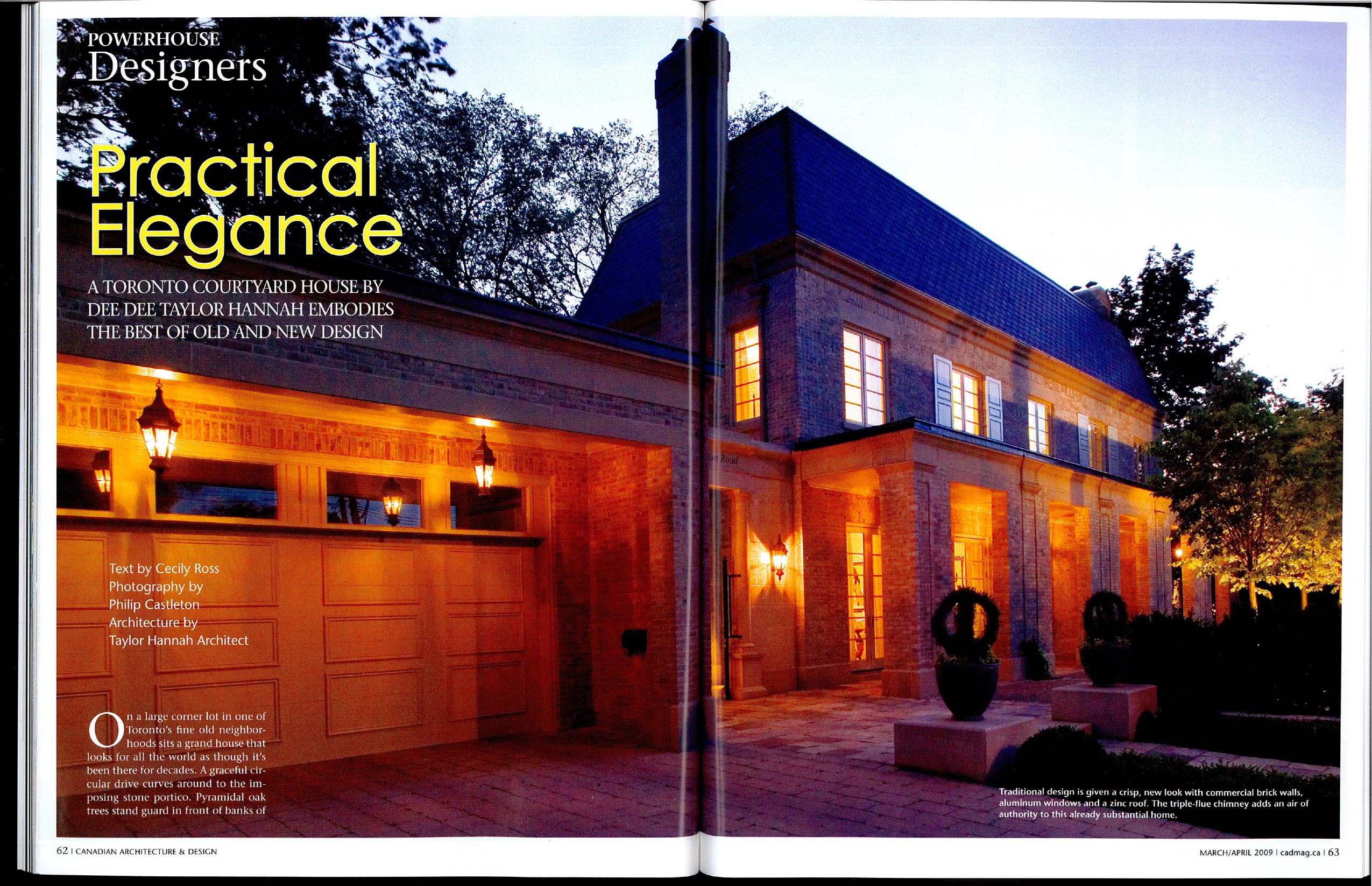 On a large corner lot in one of Toronto's fine old neighborhoods sits a grand house that looks for all the world as though it's been there for decades. A graceful circular drive curves around to the imposing stone portico. Pyramidal oak trees stand guard in front of banks of 10-foot tall windows. A monolithic limestone chimney rises from the rooftop with Dickensian authority.

But a closer look reveals that the 7,000 square foot, 4-bedroom mansion is an imposter, designed and built by architect Dee Dee Taylor Hannah (www.taylorhannahachitect.com) just four years ago to suit the needs of a bustling family, a family whose lifestyle is firmly rooted in the here and now, but whose sensibility leans toward the elegance of an earlier era. The house, at first, looks very much like a traditional Forest Hill manor, but in fact it is much cleaner, crisper and way more contemporary.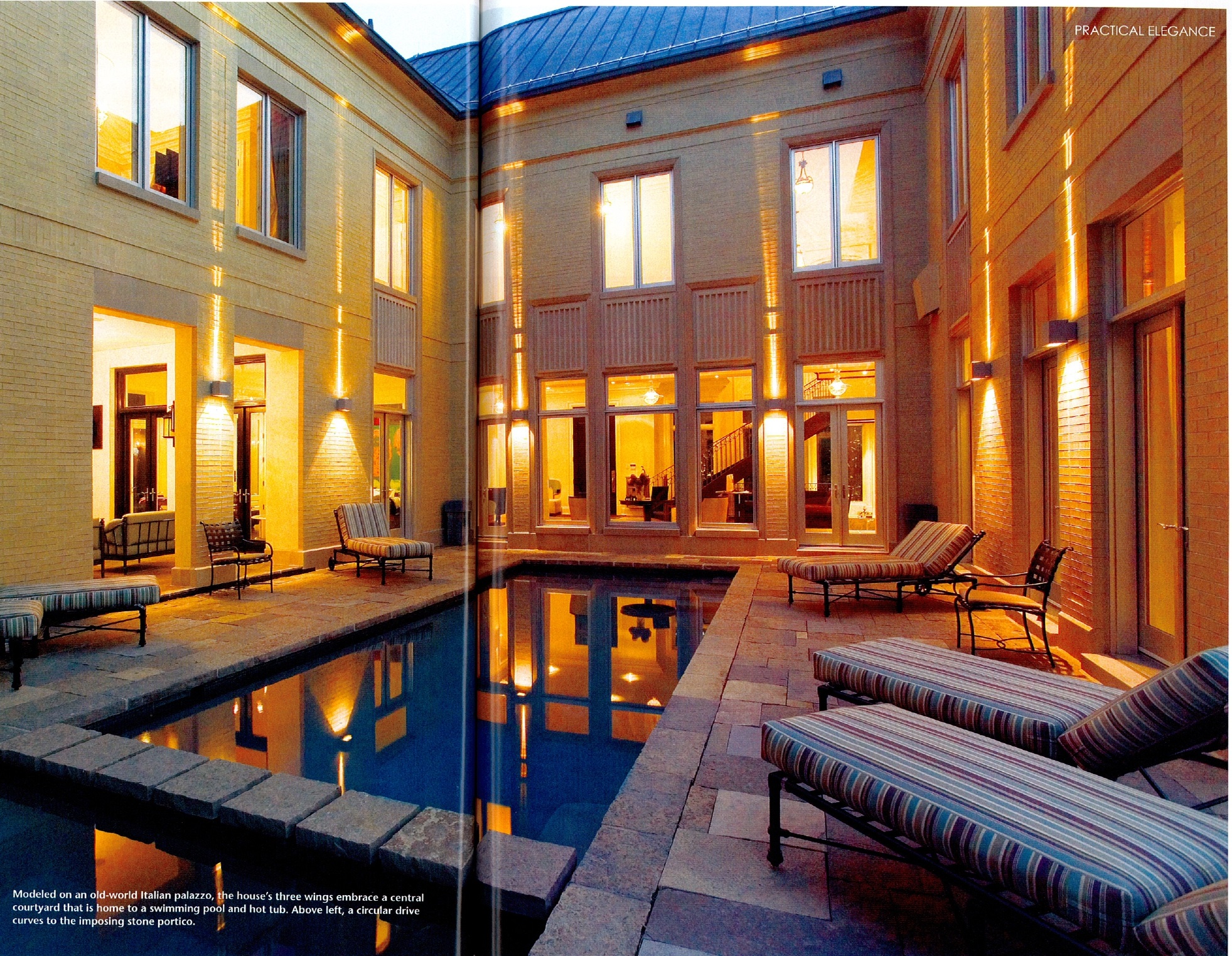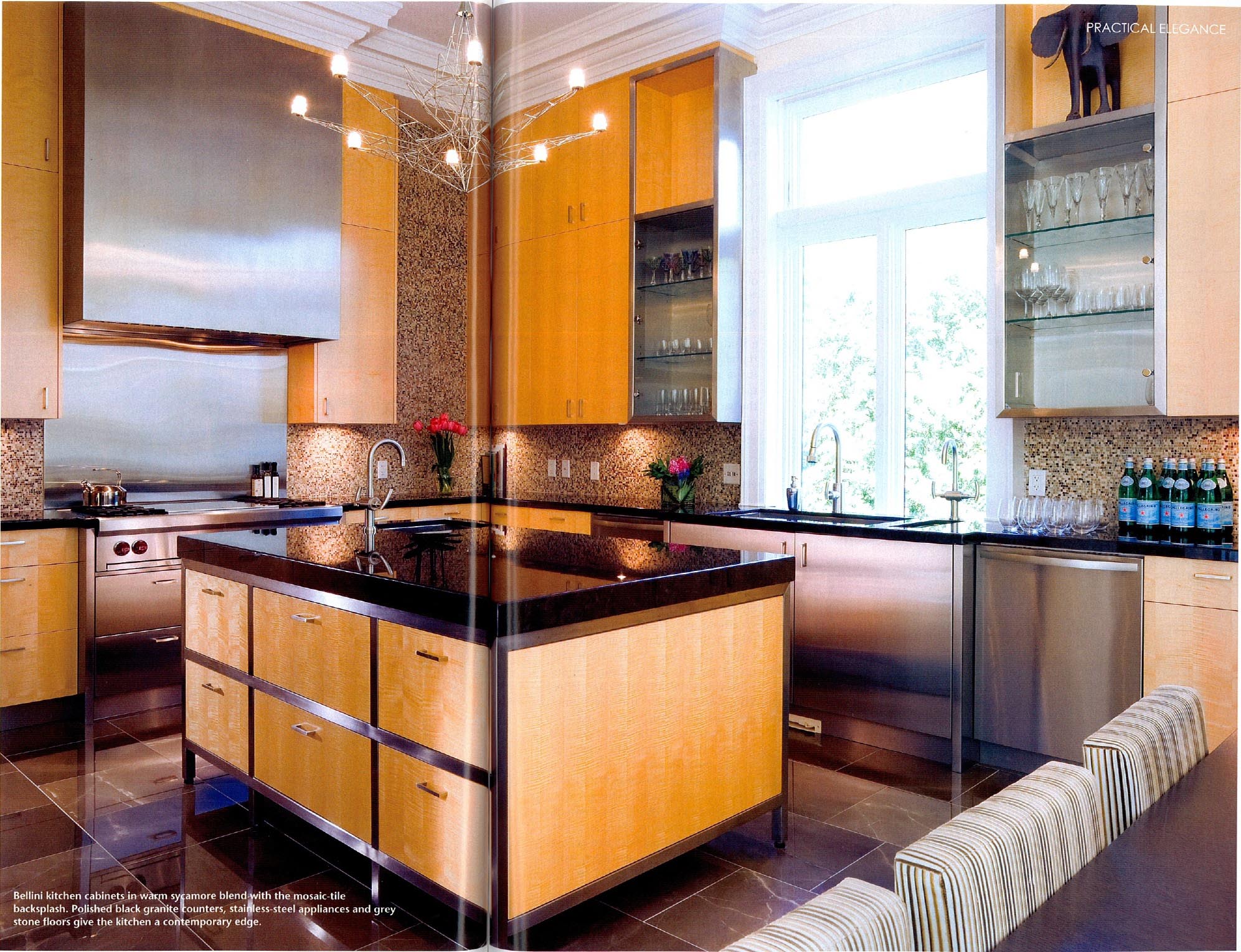 "I don't do pseudo or cookie-cutter recreations of historical styles," says Taylor Hannah of her architectural work. "I look to history and then interpret it in a modern way." And with this house, thanks to the use of such up-to-date materials as the zinc roof, aluminum windows and commercial brick facing, she has succeeded. 
"You can't really tell," she says, "whether it was built last year or 35 years ago."
 Still, when pressed, Taylor Hannah admits that the building is a contemporary take on an Italian palazzo, what she calls a "courtyard house." The impressive façade actually forms reverse "U" that wraps around a private outdoor inner sanctum, complete with patio, swimming pool, hot tub and an outdoor living room with a fireplace and upholstered seating. 
The long axial pool, perfect for doing early morning laps, is separated from the more languorous hot tub by a stepping-stone bridge made of the same Credit Valley limestone as the courtyard floor. Directional lighting with its narrow upward beams and warm downward floods add to the feeling of intimacy. The outdoor room to the left has the effect of blurring the boundary between indoors and out.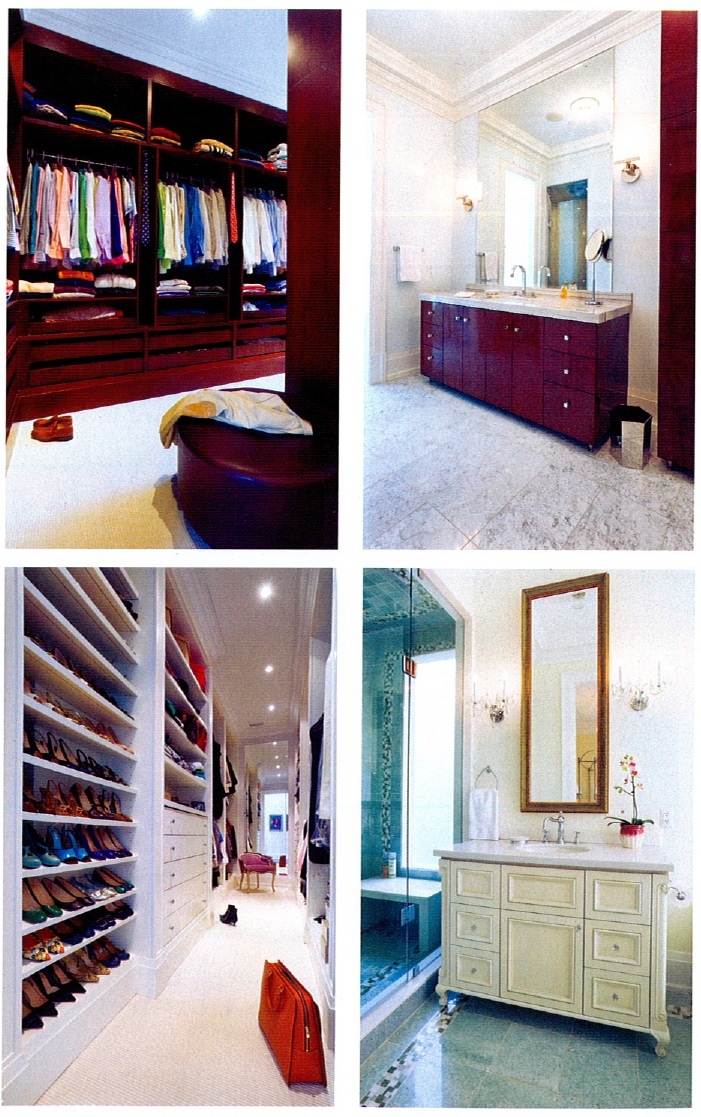 As much as possible, Taylor Hannah has aimed for a light, airiness in her building design, something seldom found in the mansions of an earlier era. The tall windows throughout bring in maximum light to the spacious rooms with their 12-foot-high ceilings. "The interior has a gallery-like feel with lots of wall space," says Taylor Hannah, adding that the close relationship between the indoor and outdoor spaces was inspired by Californian design. 
Taylor Hannah's contribution to the interior is evident in the kitchen and bathroom areas of the courtyard house; the firm was recently asked to add its imprint to what are strategic areas of any home. 
Starting with His and Hers master bathrooms, the architect/designer created rooms that reflect the clients' unique personalities. The feminine is not always associated with contemporary design, but the Hers bathroom, while incorporating such traditional features as a crystal chandelier, shaded wall sconces and silver gilt mirrors, is nevertheless clean and free of unnecessary embellishment. "It's not all carved and crazy like a lot of girlish rooms," says Taylor Hannah.
Instead, the feminine is expressed in the gentle curve of the vanity niche, the womb-like roundness of the under-mounted tub and the graceful rolled back of the upholstered stool. The result is understated yet elegant. Warm blue accents, Taylor Hannah's favorite color, are fresh and clean, but never cold. Blue-white stone on the tub surround and bright marble floors give the bathroom a soft floating aura.
"I like the contrasting curviness of the room," says Taylor Hannah, "in what is essentially a square, linear house" 
Compare that to the His bathroom, a study in spare masculinity with its frameless mirror and rectangular vanity in polished mahogany, a combination that is saved from starkness by the back-painted glass walls. The technique that adds depth and an almost luminescent sheen to the room. 
Taylor Hannah's touch also extends to the couples' generous walk-in closets: His in dark wood with a comfy leather ottoman, Hers painted white with ample storage for an impressive shoe collection. Both are warmed underfoot by soft and practical cream colored broadloom. 
That same practicality extends to the decidedly contemporary kitchen. The Bellini cabinets in buttery sycamore are framed in stainless steel. Polished black granite countertops and floors of grey stone laid on staggered joints gleam under modernistic version of a chandelier. The blonde, black and grey tones are pulled together into a harmonious whole by the multi-colored mosaic tiled back splash. But the overall modern effect is softened by the contrasting feature of traditional plaster cornices at the ceiling. 
"What I like," says Taylor Hannah, "is this juxtaposition of old and new. I believe in function, but I also believe in beauty. If I can make them work together, then I've succeeded.